Traveling with the family is a great experience but parents are usually worried about whether or not the children will enjoy their stay at the hotel or if they will be bored and miserable. The Crane has compiled six reasons why kids will love The Crane Resort.
1. Friendly Staff
As one of the most important aspects of making a decision, this factor is arguably one of the most difficult to gauge before arrival. The staff at The Crane are warm and welcoming and are definitely kid friendly. They assist in making the kids feel at home to enjoy their stay and they also keep an eye out to always ensure their safety and wellbeing, which is always a plus!
2. Calypso Kids' Club
[embed]https://www.youtube.com/watch?v=jkAjaS5nO3A[/embed]
Named after the traditional music of Barbados, this club reflects the best characteristics of this music genre - fun and culture! Children will enjoy time away from their parents, as they get to take part in programs specifically made for them. In addition to games, arts and crafts, story time and learning about the culture of Barbados in a fun setting with other kids, they also go outside and take part in discovery tours of the property to explore the new surroundings, among many other fun activities. Calypso Kids' Club at The Crane welcomes children ages 4 to 12 and is a complimentary offering of the resort.
3. Kids' Menus
It is the norm for children to generally prefer different meals to adults. Also, the portion sizes might not be ideal. The Crane offers special Kids' Menus to enhance the dining experience of our younger guests. Tasty items such as hot dogs, chicken fingers and French fries are offered on the menu. Children are always happy to dine in the restaurants and everyone leaves satisfied!
4. Kids' Pools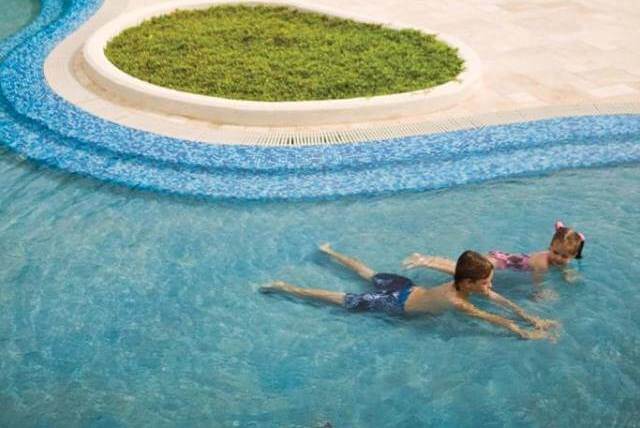 The Crane is home to 5 pools, offering something for every guest. The Cliff Pool Complex, which is especially kid friendly, is made up of a children's wading pool, a waterfall pool and an alfresco Jacuzzi spa pool. This pool complex is a hit among families. The children's wading pool is a delight for smaller kids and bigger children enjoy the other pools while swimming, splashing and lounging in the sun.
5. Koi Ponds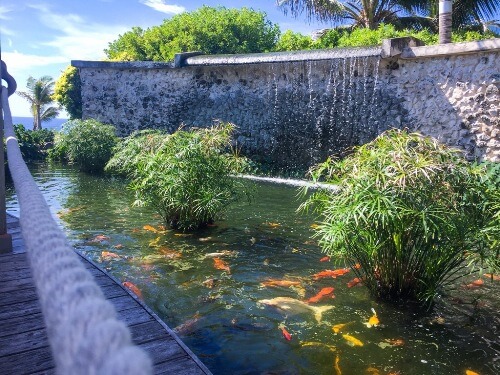 Beautiful Koi ponds can be found around The Crane Resort. Children find joy in watching these fish of various colours and sizes and even feeding them. If they're lucky, children also get to see the ducks which visit The Crane and swim in the Koi ponds occasionally.
6. Crane Beach
The award winning Crane Beach is known for its stunning beauty. This beach is also very popular among young guests. Accessible by stairs or a beach front elevator, children spend hours building sand castles in the sand. Under adult supervision, they also enjoy swimming and boogie boarding in the sparkling blue waters and always want to return for more beach fun.
Located on Barbados' beautiful south-east coast, The Crane Resort is a perfect kids friendly resort. For bookings, e-mail reservations@thecrane.com.