In a word? Bliss.
The Crane's installment of the Barbados Food & Wine and Rum Festival's inaugural Gourmet Safari featuring celebrity chef Carla Hall, was an epicurean adventure served with a heady combination of candle-lit ambiance, delicious fusion cuisine and exceptional wine pairings.
The first taste of the co-host of ABC's The Chew and The Crane's Executive Chef, Duayne "Hollie" Holligan's inspired Southern styled "Bajan" fusion, was sampled during the night's welcoming cocktail reception. Set against the iconic backdrop of The Crane's Doric-columned Historic Pool, guests indulged in specialty rum cocktails including top local mixologist Philip Antoine's Bay Passion (the official festival cocktail) and reimagined local canapés such as Smoked Flying Fish and Cream Cheese on Sweet Potato Chips and Breadfruit and Salted Cod Croquettes with Spicy Tomato Sauce tantalised and intrigued the taste buds.
With well over one hundred curious palates escorted into the historic Pavilion Room and The Crane's flagship restaurant - L'Azure - the Gourmet Safari truly began as soft blue hues enhanced by the sounds of the Atlantic crashing below, set the tone for the promised evening of culinary delight. From the opening Cornmeal Crusted Flying Fish and Black-eyed Pea Confit Salad with Hot Sauce Vinaigrette paired with Alamos Viognier to the closing White Chocolate Banana Mousse, Vanilla Spiced Shortbread, Braised Bananas and Rum Caramel paired with Beni di Batasiolo Moscato d'Asti, the unmistakable sounds of "Ooh" and "Ahh" punctuated each course. The event's culinary architects worked the room as they met and mingled with enthralled guests prior to the Safari's final stop - the after party.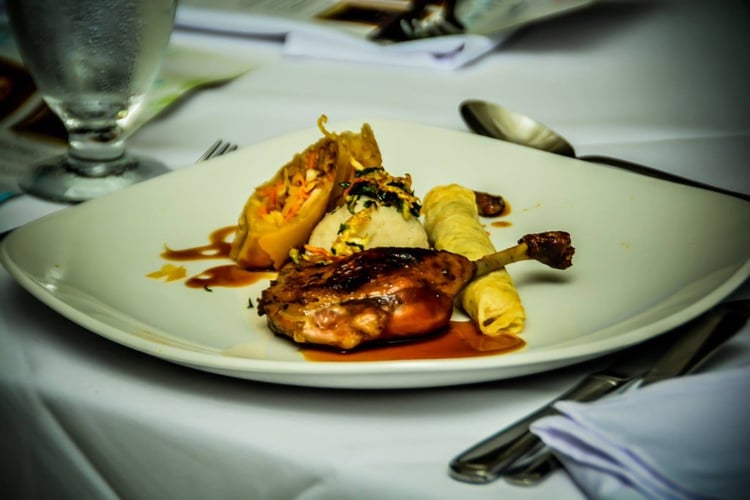 The Food: Trio of Duck - Duck Spring Roll with Bay Leaf, Ginger, Soy and Sage, Chive Crepe filled with Smoked Duck Meat, and Tamarind Barbecue Glazed Duck Legs with a Cinnamon and Sweet Potato Mash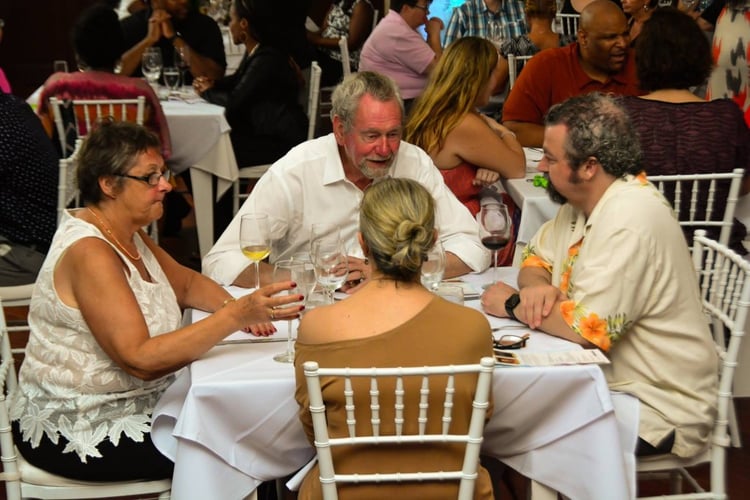 The Wine & Rum: Guests enjoyed the exceptional wine pairings and specialty rum cocktails throughout the night.
The cobblestone streets of The Crane Village came alive to the sounds of popular local entertainers Romaro Greaves and Friends during the lively after party. Guests danced the night (and the calories) away to jazz styled performances of an eclectic mix of top 40 hits and island music as they enjoyed tasty tapas and rum cocktail specials from the Resort's historic Bar 1887.
[embed]https://www.youtube.com/watch?v=rp4YX37Md-w[/embed]
Held every November, the Barbados Food & Wine and Rum Festival is one of the island's most anticipated events. Like The Crane on Facebook or subscribe to our mailing list to be the first to know about upcoming events.