Known not only for its sun, sea and sand, Barbados is also widely regarded as the 'Culinary Capital of the Caribbean'. With its rich choice of cuisine, from Zagat rated restaurants to sizzling street food, here are 7 foods from Barbados you need to try (and where to find them):
1. Cou Cou & Flying Fish
The National Dish of Barbados, Cou cou and Flying Fish is made with cornmeal grain and fresh okra, accompanied by savoury stewed flying fish prepared with fresh onion, garlic, thyme, tomatoes, and pepper.
Where to get it: Brown Sugar Restaurant
2. Cutters
Perfect for snacking on the go, a cutter is basically a sandwich – but better! Instead of using traditional sliced bread, the Bajan cutter substitutes a delicious salt bread with your choice of filling – egg, fish, cheese, ham, pork – all served with a few drops of Bajan Pepper Sauce.
Where to get it: Cuz Fish Shack or Cutters Deli
3. Fish Cakes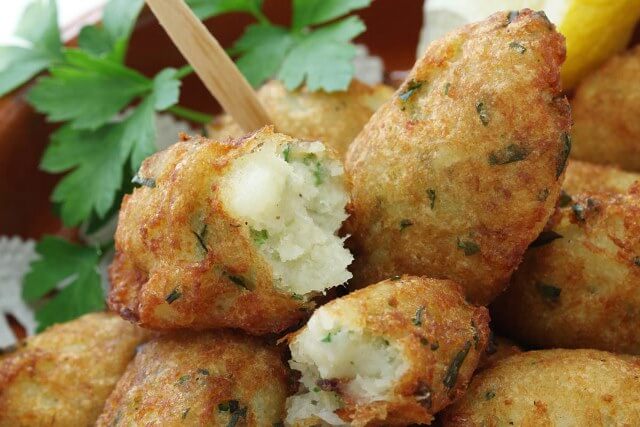 Perhaps the most popular food in Barbados, fish cakes can be found on all menus – from 5 star restaurants to street-side vendors. Fish cakes are a savoury mix of salted cod fish and local herbs and spices, deep fried to golden perfection. A favourite version of the Bajan cutter is the 'Bread and Two' which includes two fish cakes, a slice of a cheese and of course, pepper sauce.
Where to get it: L'Azure Restaurant or Hot Legendary Fishcakes
4. Macaroni Pie
Sometimes referred to as the island's unofficial National Dish, macaroni pie or 'pie' as it is commonly referred to, is a perennial favourite. A rich, baked version of mac and cheese, macaroni pie includes generous amounts of cheddar cheese as well as some unexpected ingredients like ketchup and mustard for additional colour and flavour.
Where to get it: Sunday Lunch Buffet at L'Azure Restaurant
5. Pudding & Souse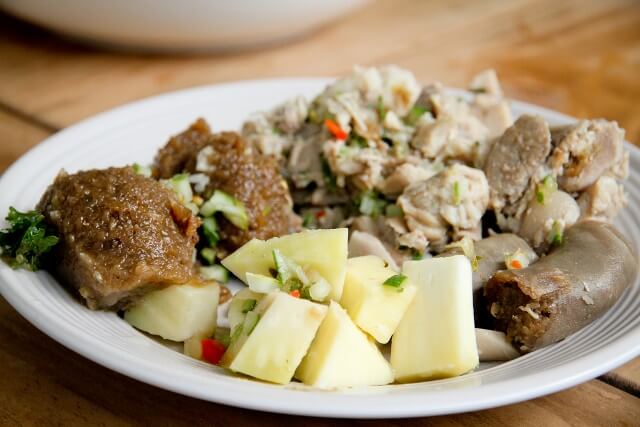 Pudding and Souse is a Saturday lunch staple in Barbados. The 'souse' is essentially pickled pork while the 'pudding' is steamed sweet potato mixed with onions, salt and pepper. Pudding and Souse is often served with pickled breadfruit on the side.
Where to get it: Village Bar at Lemon Arbour
6. Conkies
Conkies are a traditional Barbadian dessert that can be usually found around the island's annual independence celebrations in November. Served wrapped in banana leaves, the primary ingredients are pumpkin, cornmeal, sweet potatoes and coconut along with local spices.
7. Rum Punch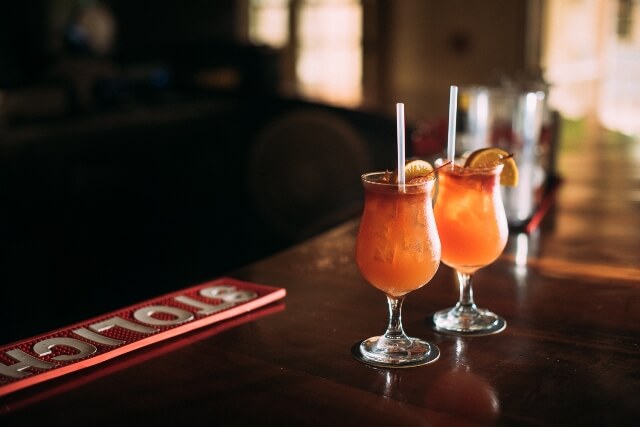 Though technically not a food, there's nothing quite like a Bajan Rum Punch to wash it all down. As the name suggests, Rum Punch is a rum based cocktail with a recipe that is easy to remember:
One of sour (lime juice),
two of sweet (simple syrup),
three of strong (rum)
and four of weak (water),
a dash of bitters (Angostura Bitters)
and a sprinkle of spice (nutmeg),
serves well chilled,
with plenty of ice.
Where to get it: The Crane Resort at Bar 1887
Ready to visit the 'Culinary Capital of the Caribbean'? Book luxurious accommodation at The Crane, contact reservations@thecrane.com.