Why wouldn't you want to get married in Barbados? The island's warm sunshine and cool breezes are the stuff that 'happily ever afters' are made of. For those of you who are ready to say 'I Do', The Crane's Weddings and Events team has put together Everything You Need to Know about Getting Married in Barbados:
It is easy to get here.
Getting to Barbados is easy with its ever expanding roster of direct and connecting flights. Daily direct flights from the US, Canada, UK and Europe make it easy to arrange travel for large and small bridal parties – at any time of year!
There is no red tape.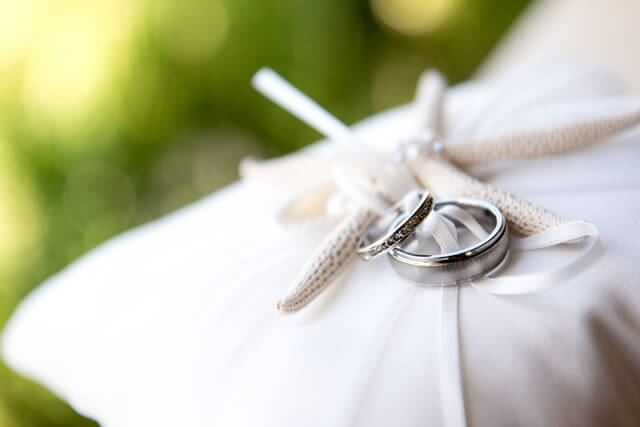 Barbados is perhaps the easiest island to get married in. There is no required waiting period or minimum length of stay for non-national couples. Applications for marriage licenses should simply be made by both parties in person, at the office of the Ministry of Home Affairs in Bridgetown, the island's capital. Required documentation includes valid passports, birth certificates and return tickets. Click here for more information.
It's handled.
In addition to breathtaking backdrops, Barbados also offers a large number of highly trained – many internationally – event planners, photographers, florists, hair stylists and interior decorators who can perfectly execute and capture your dream wedding.
Location, location, location.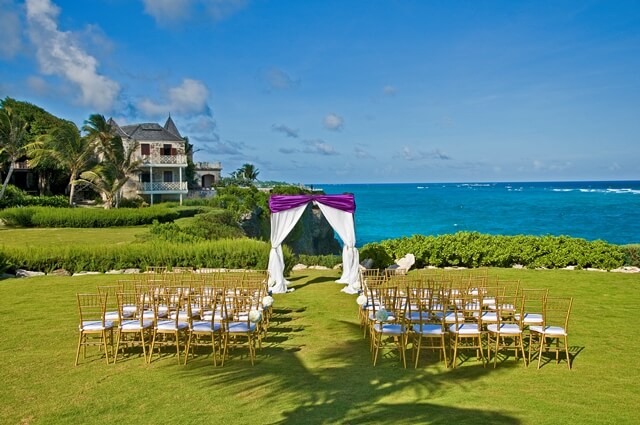 Cliff-top wedding at The Crane, Barbados
Of course when you think of a Barbados wedding, you think of a beach wedding. While there are plenty of gorgeous beaches to choose from (including one of the best in the world), Barbados also offers a large number of equally beautiful alternative locations. From historical country-side churches and chapels to botanical gardens and windmills, Barbados offers a postcard perfect backdrop for your special day.
Ready to say I Do? For more information on weddings, vow renewals and events at Barbados' historic Crane Resort, email weddings@thecrane.com.