Barbados is splendid above water but the depths of the Atlantic ocean surrounding this vibrant island hold wonders unbound. With well populated reefs and hauntingly beautiful wrecks there is much to see under the sea!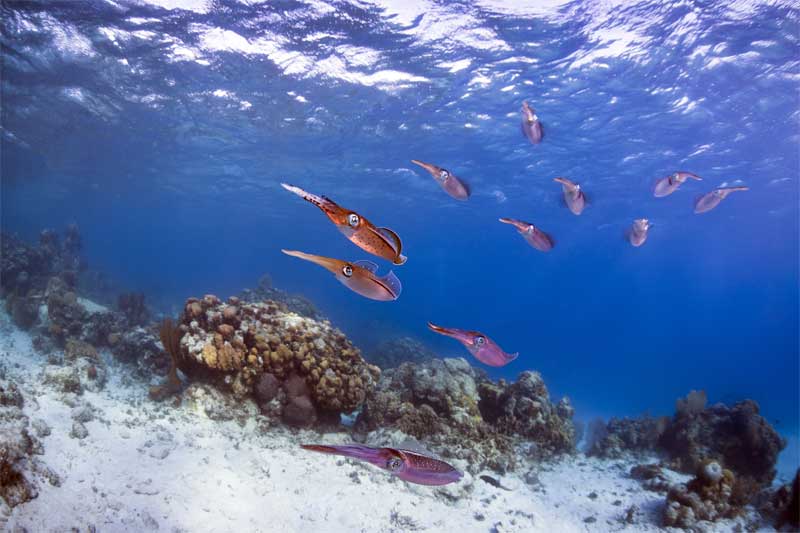 Image by Pearson Bowen via Stubblefield Photography
Brianna H
Brianna H was a cargo freight ship built in 1965 in Germany. The ship was up for sale and was anchored in Carlisle Bay for some time before it slipped below the surface after some heavy rains in August of 2014. Brianna H is thought to be the islands truest and most intact wreck and it is recommended that only experienced divers dare to venture within. The curtains are still in the windows if what is now an artificial reef and is a lovely spot to see Angle fish, Sargent Majors and Lion fish.
Stavronikita
The SS Stavronikita was a Greek freighter built in Denmark in 1956 and is one the largest wrecks in the Caribbean. In 1976 the vessel caught fire killing 6 crew member and left the remainder of the crew stranded. They drifted for days before being rescued and the ship was towed to Barbados where it remained for a year before it was cleared of toxins and salvageable equipment and deliberately sunk in 1978. Stavronikita is 120 feet tall and you can see swarms of Maceral and Barracuda around its mast.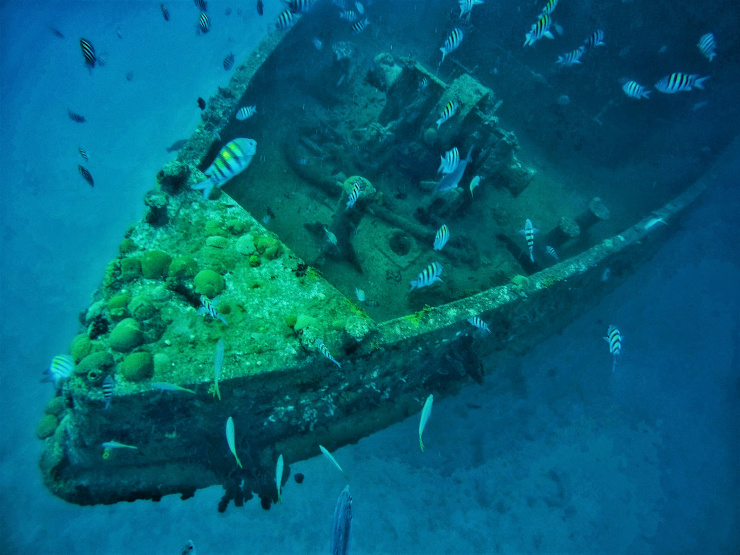 Image by Pearson Bowen via Whywasteannualleave.com
Pamir
The Pamir is a 170 foot freighter located at the north of the island. Pamir was sunk in 1985 to attract fish and can be reached by swimming from the shore . It's proximity to the shore makes it perfect for beginner divers. Black coral, sea fans and sponges are littered all around the hull of the ship. Many large holes in the hull make it easy for divers to swim in and out. You can find Trumpet Fish, Squid, Yellow Goat fish and much more.
Coral Reefs
Bright Ledge
One of the most beautiful reefs on island, Bright Ledge is popular for Hawksbill Turtles and is great to see lots of tropical fish!
Maycock's Reef
Located in the North, Maycock's is a long stretch of coral divided by white sand and runs parallel to the shore. You can find Parrot fish, rays and several reef fingers.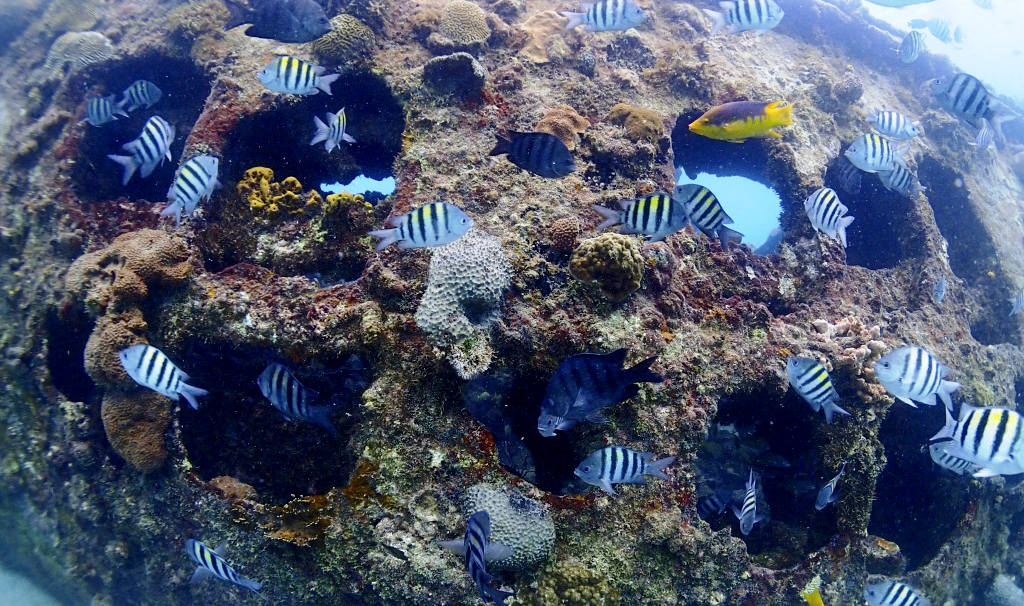 Image by Pearson Bowen via BarbadosBlue.com
Silver Bank
Littered with beautiful fish and sea fans, this popular dive site is found near to Brighton Beach and is great for intermediate divers. You may even spot the Atlantis Submarine on its stop to see the reef. You are likely to see Trigger Fish, Snappers and small Groupers.
Whether you are an experience diver or just looking to explore closer to the surface, Barbados has tons to offer. Our Concierge Desk is well versed on the various tours available on island, so send them an email at Concierge@thecrane.com when you book or visit our concierge desk when you're here!